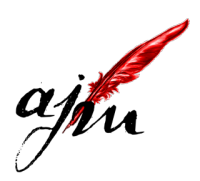 AJM stands for Andrew J. Maloney.
So, who am I?
That's a very good question...
I grew up in the backseat of a car, touring the United States and abroad with my healing evangelist parents. All that world traveling gave me lots of time, staring out the window, to come up with some fantastic ideas for stories, and I wrote my first at the age of eight, but you'll never read it.
A short twelve years later, I graduated from the University of North Texas with an arts degree in writing, and since then I've ghost-written and edited eleven nonfiction books for my folks' ministry, so far.
The Elementalists is my first fiction novel, a fantasy adventure published through WestBow Press back in September 2013. It's a whole lot of fun, please check it out!
My first traditionally published novel, The Master Song, came out September 2014 through Whitaker House. It is the first installment of an epic, high fantasy series entitled Blue Time. I'm very excited about it, and I think you're going to really enjoy the new series! The second novel, Verse of Valor, was released in 2015. The third novel, Word of Wisdom, is coming in 2019.
I live out in the sticks of north Texas with my amazing wife, Christy, and our two cute boys, Connor and Christian. My wife and I together wrote the booklet Eight Weeks with No Water, recounting the testimony of our second son's miraculous birth.
One of our not-so-secret desires is to sell enough books to divide our time between Texas and the Pacific Northwest, because isn't that where all good writers live?
Thanks for taking the time to check out my books! I hope you enjoy reading them as much as I enjoyed writing them!
Most sincerely,